VEGETA
Personalized brand, loyal customers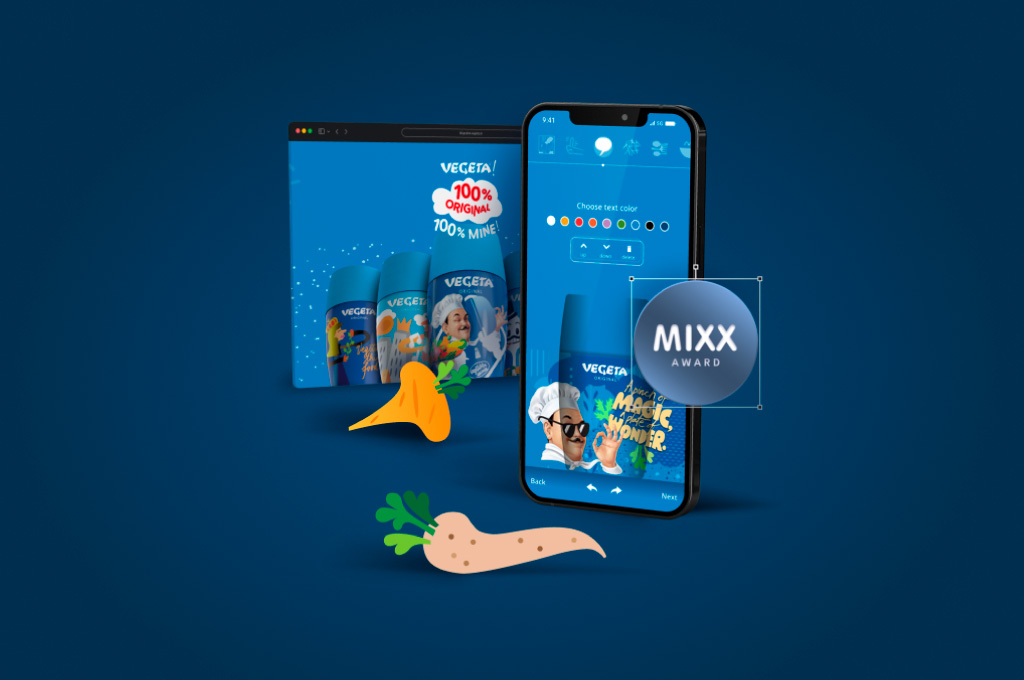 60 years of VEGETA
Vegeta wanted to connect with their customers by giving them a chance to create their very own label. Their plan was to print and distribute 20 labels, but the software allowed them to do so much more.
Personalized Marketing
A brand that started in Croatia – Vegeta – has grown into a strong, worldwide known brand. Matter of fact, it is the best selling universal seasoning in Europe. So, when the big 60th anniversary came knocking, the marketing team thought it would be a nice idea to let the customers personalize their Vegeta labels.
The best part of it was that eventually, these labels would end up on the shelves of all supermarkets! Meaning that customers could buy their favorite product with their design on the label.
Not only that – they could (and did) spread the word about it to their friends and family. And they also bought the product.
01 making of
How to make an app UX for which 32 000 people have no questions about?
There are a few requirements:
flawlessly intuitive use

implemented look-and-feel and UX similar to social networks to which users are already accustomed to

enable everyone to create a unique label

the app featured 158 complex graphical elements, most of them in nine different color versions, with adjustable sizes

showcase a cool and easy visualization of users art

programmed automatic 3D displays and set up a 3D gallery of all generated labels

equally available to everyone everywhere

perfect support for desktop and mobile different screen sizes and different web browsers, including the ancient versions of Internet Explorer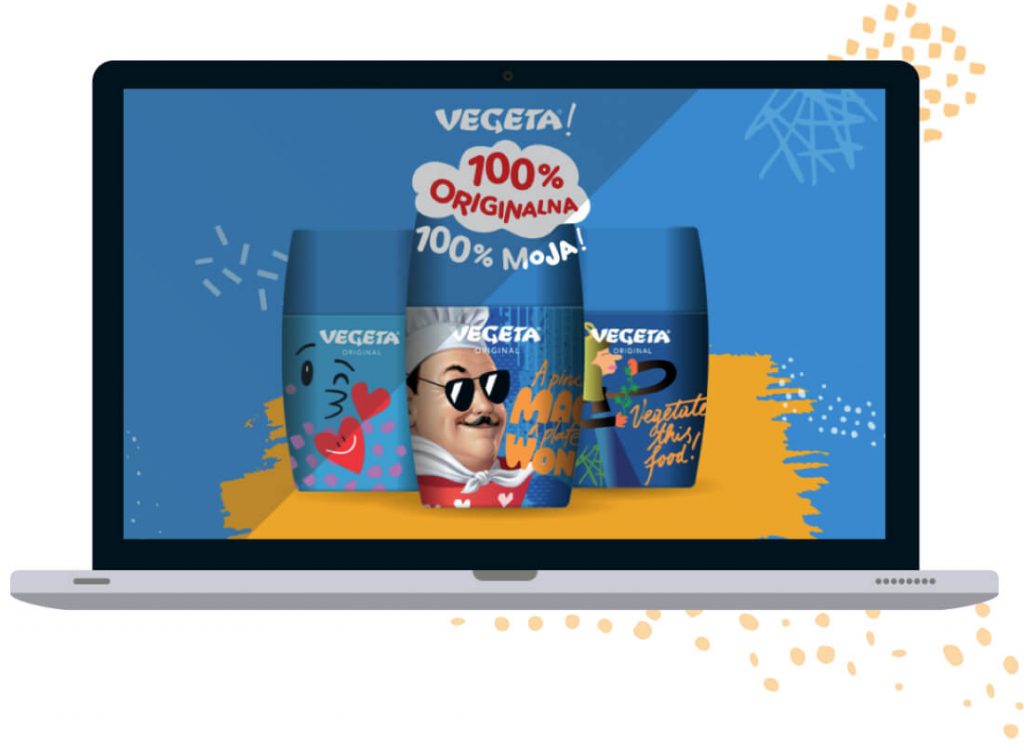 02 results
More than 32 000 app users
Following these requirements led to great results.
customers made 32 000+ unique labels
the maximum time spent using the app was 52 minutes
insight about the demographic, for example age of the customers ranged from 22 to 63 y/o users
there were zero questions on how to use the app
03 BEYOND EXPECTATIONS
The app made it easier to handle a big number of label designs
The initial client's idea was to pick and print 20 winner labels. Since the users created over 32 000 unique labels, it would be a shame to miss the opportunity that absolutely all of them can find their unique print in the store.
Usually the work would go through designers who prepare the labels for print – a daunting task considering there were 32 000 labels.
So, we let the technology do it for them.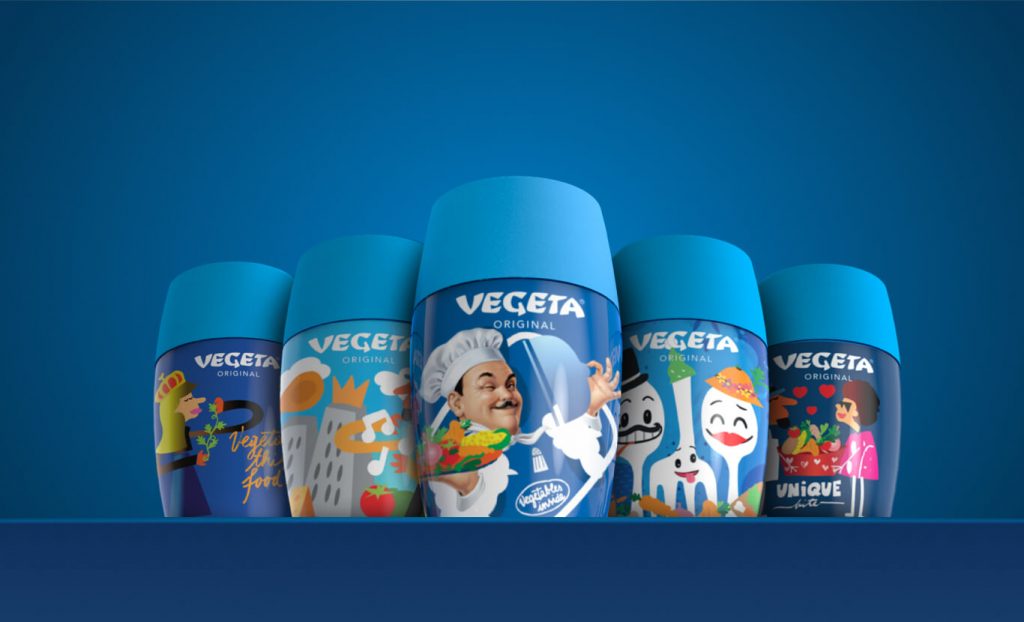 Online – the technology prepared and perfectly adapted all the labels to fit the signature Vegeta packaging.
Offline – over 32 000 excited customers searched the stores for their very own packaging.
We automated the design-to-print adaptation process and saved months of manual work.
Technology made it not only easier but possible, because no one thought that adapting 32 000+ labels for print can go so smoothly.
That's the power of software.
04 different applications
More than print
During the process, we anticipated a possible need to adapt the designs on different types of Vegeta packages. Just in case.
Therefore, the second part of the web app featured multiple different steps of the print preparation process. After each step, a design of different complexity was saved for the possible future customization.
This came in handy pretty soon. The client needed the app to transform existing designs for a different product pack.
Also for the billboards.
Oh, and also for a… train.
Anticipating client's future needs and building a web app with them in mind, allowed us to fulfill all their wishes – even the ones we almost couldn't imagine happening.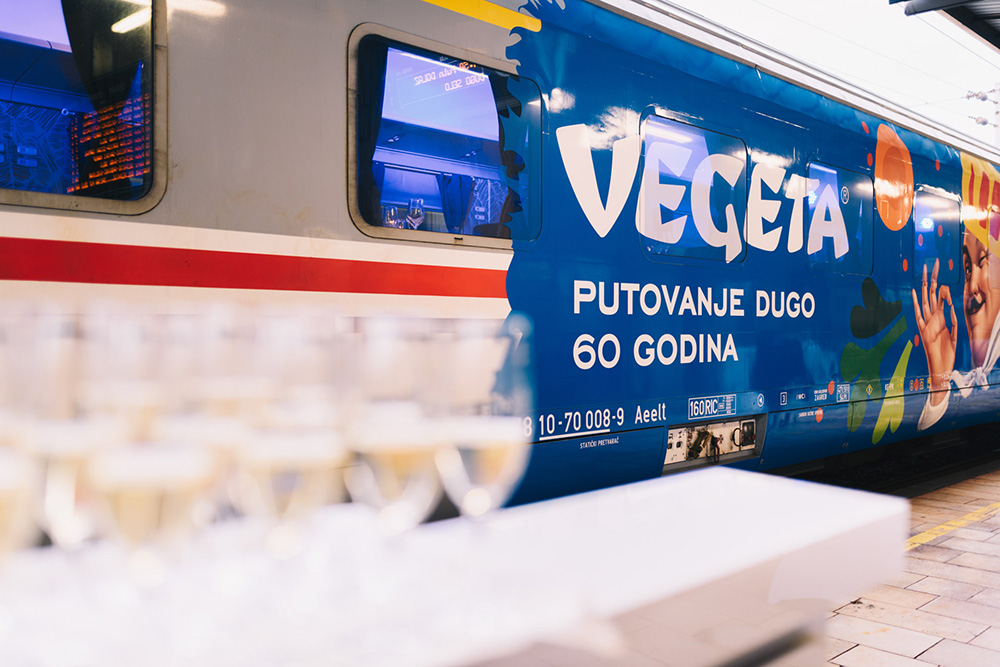 05 A leader leads
It's not everyday that a leading brand increases their brand loyalty by 10%
Vegeta celebrated the diamond anniversary as they wanted it. Reaching out to their customers and making them a part of their story. And the numbers prove it.
Following the campaign, Vegeta experienced 10% increase for brand loyalty
Also 1.3% value market share increase in the Universal food supplements category
The campaign was also MIXX winner for Cross Media Integration Campaign
If you want to work on digital strategies like this to strengthen the bond with your customers, let's get in touch.