WEB APP FOR CUSTOM VEGETA PACKAGING
Personal touch: key to brand loyalty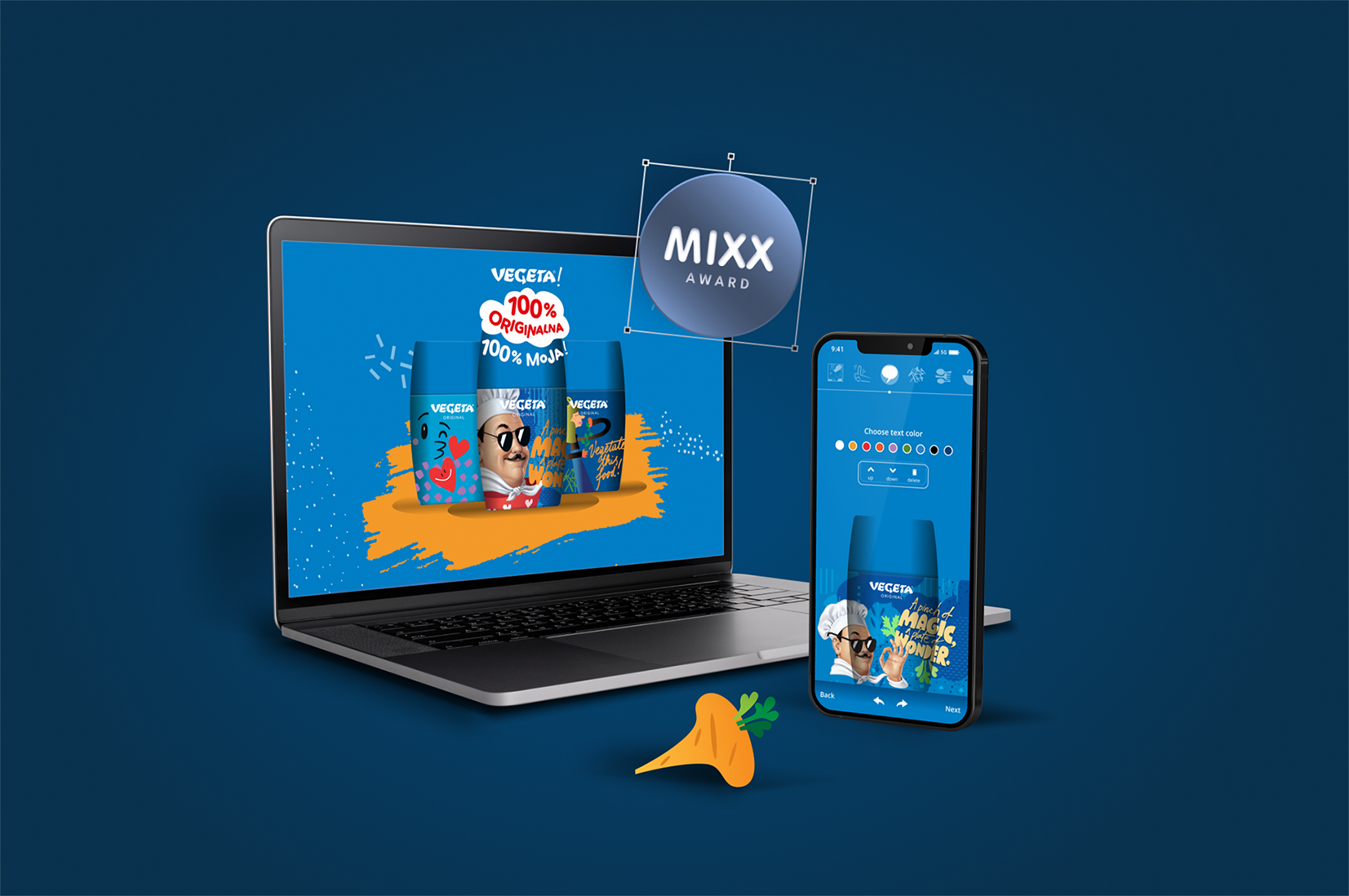 01 BRIEF
Can a leading brand secure a 10% increase in brand loyalty? If you add software to the mix, anything is possible.
The leader in the market of universal food supplements in Europe, Vegeta, approached us with a big task. For their 60th anniversary they wanted to connect with their customers and let them interact with the brand. The idea was to make it possible for their customers everywhere to become "designers for a day" and personalize Vegeta labels on the packaging. Customers design the labels, Vegeta chooses 20 best designs, prints them out and packs the Vegeta seasoning inside – ready to hit the shelves.
From the start, we knew that flawless user experience has to guide this project. So, we've decided to build an intuitive web app with great UX. That decision proved to be essential since the app activated 32 000 people to connect with Vegeta.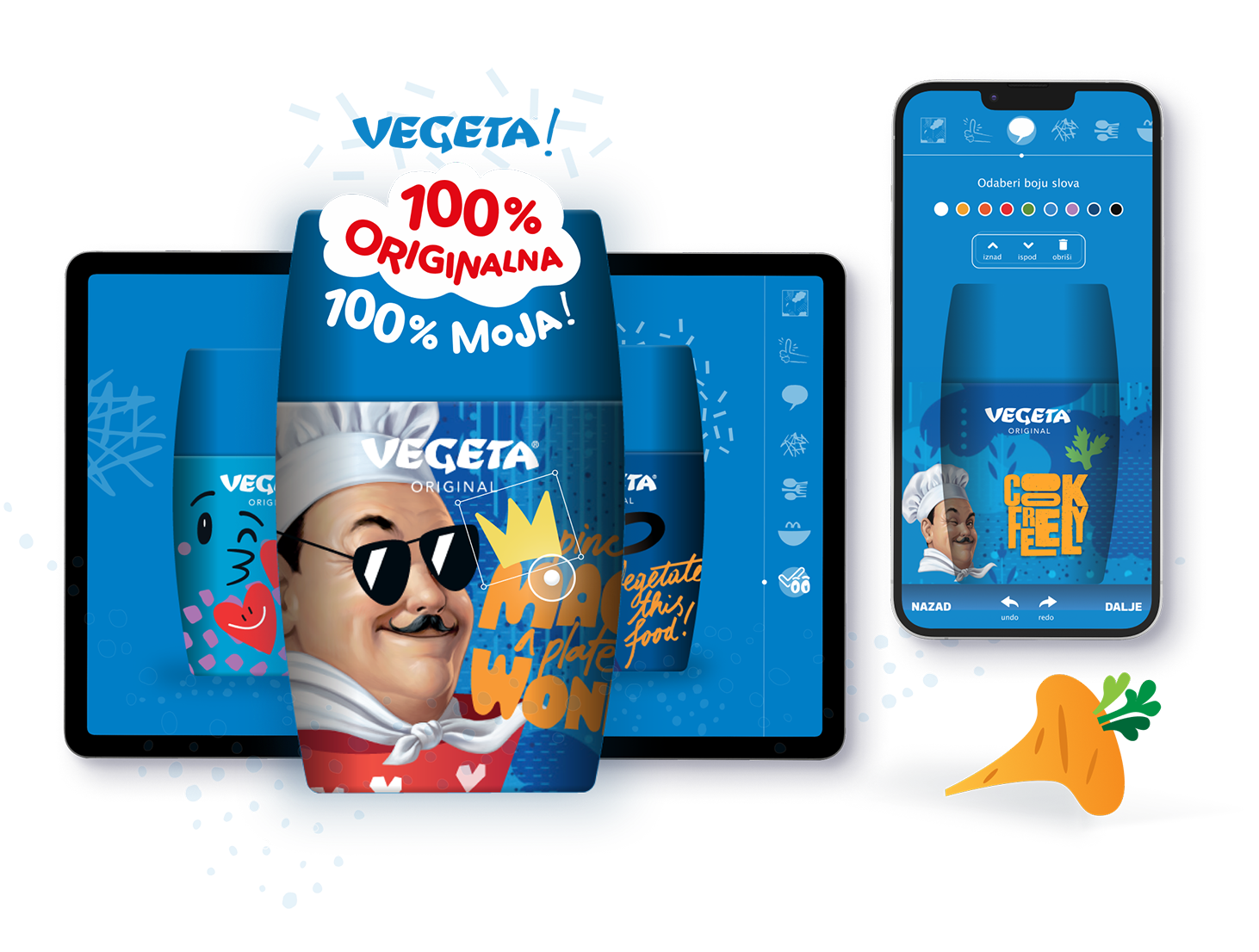 02 focus on ux
How to make an app UX that 32 000 people won't have trouble with?
By following these requirements:
Creating a flawlessly intuitive use

Similar look-and-feel and UX to social networks, to which users are already accustomed to.

Enabling everyone to create a unique label

The app featured 158 complex graphical elements, most of them in nine different color versions, with adjustable sizes.

Providing users with a cool and easy visualization of their art

We've programmed automatic 3D displays and set up a 3D gallery of all generated labels.

Making it equally available to everyone everywhere

Perfect support for different desktop and mobile screen sizes and different web browsers.
03 results
The results were in, and they changed the course of the campaign
customers made 32 000+ unique labels
the maximum time spent using the app was 52 minutes
users ranged in age from 22 to 63 years
there were zero questions on how to use the app
With these astonishing results, Vegeta decided to expand on their initial idea. From picking only 20 winning labels to print, they decided to print all the labels customers made. More than 32 000 unique labels. The designers were reluctant since normally they would be the ones handling the preparation for print on different packages.
Instead, we automated the design-to-print adaptation process and saved months of manual work.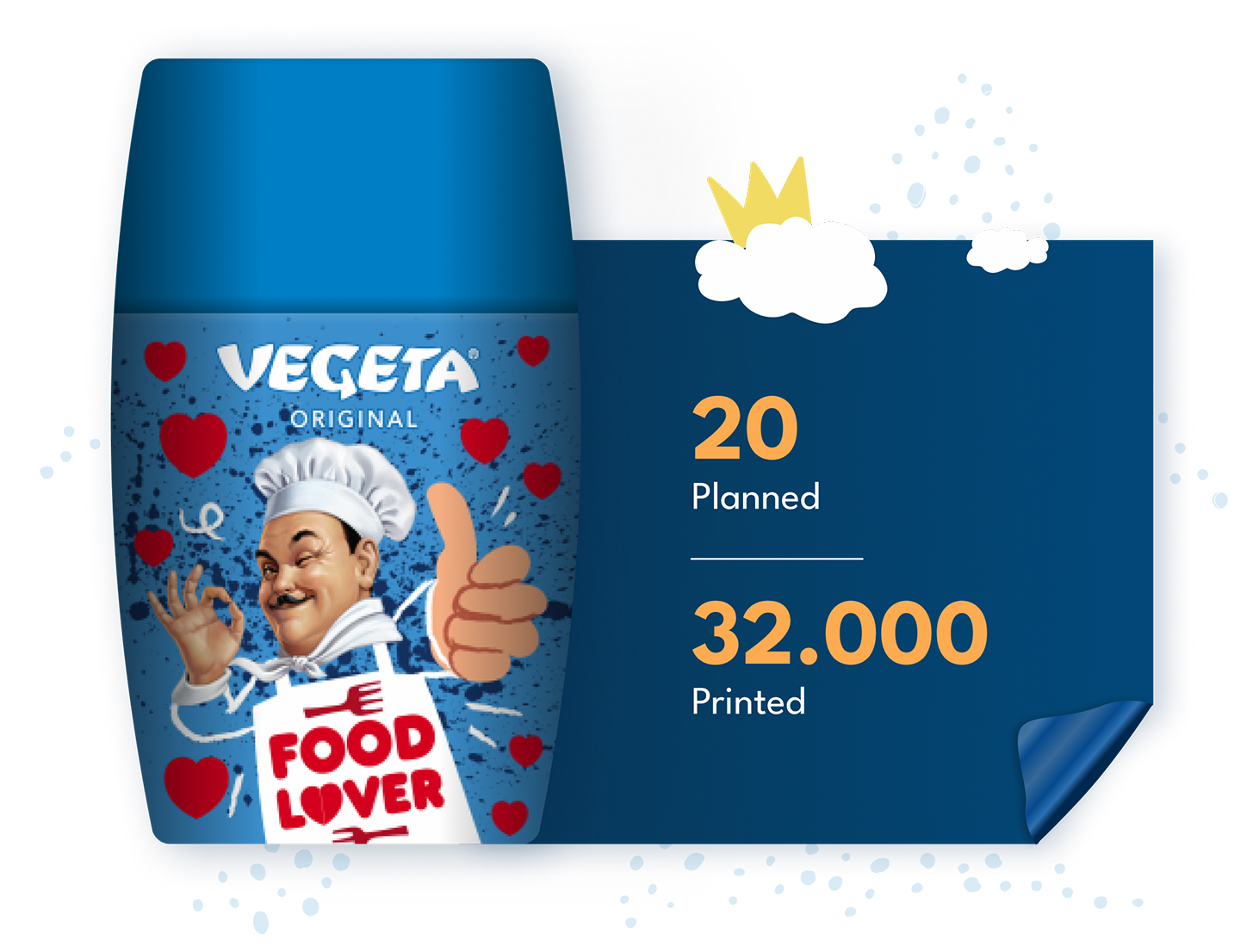 Technology made it not only easier but possible. That's the power of software.
Offline, over 32 000 excited customers searched the stores for their custom made Vegeta packaging.
Anticipating client's future needs and building a web app with them in mind, allowed us to fulfill all their wishes – even the ones we almost couldn't imagine happening.
Achieved goals
Vegeta experienced 10% increase in brand loyalty
1,3% value market share increase in the universal food supplements category
MIXX Award in the Cross Media Integration category
The team
In order of appearance to the client 😁:
Project and development lead – Marin Glibić
Design lead – Antonija Lasić
Design – Petra Kovačević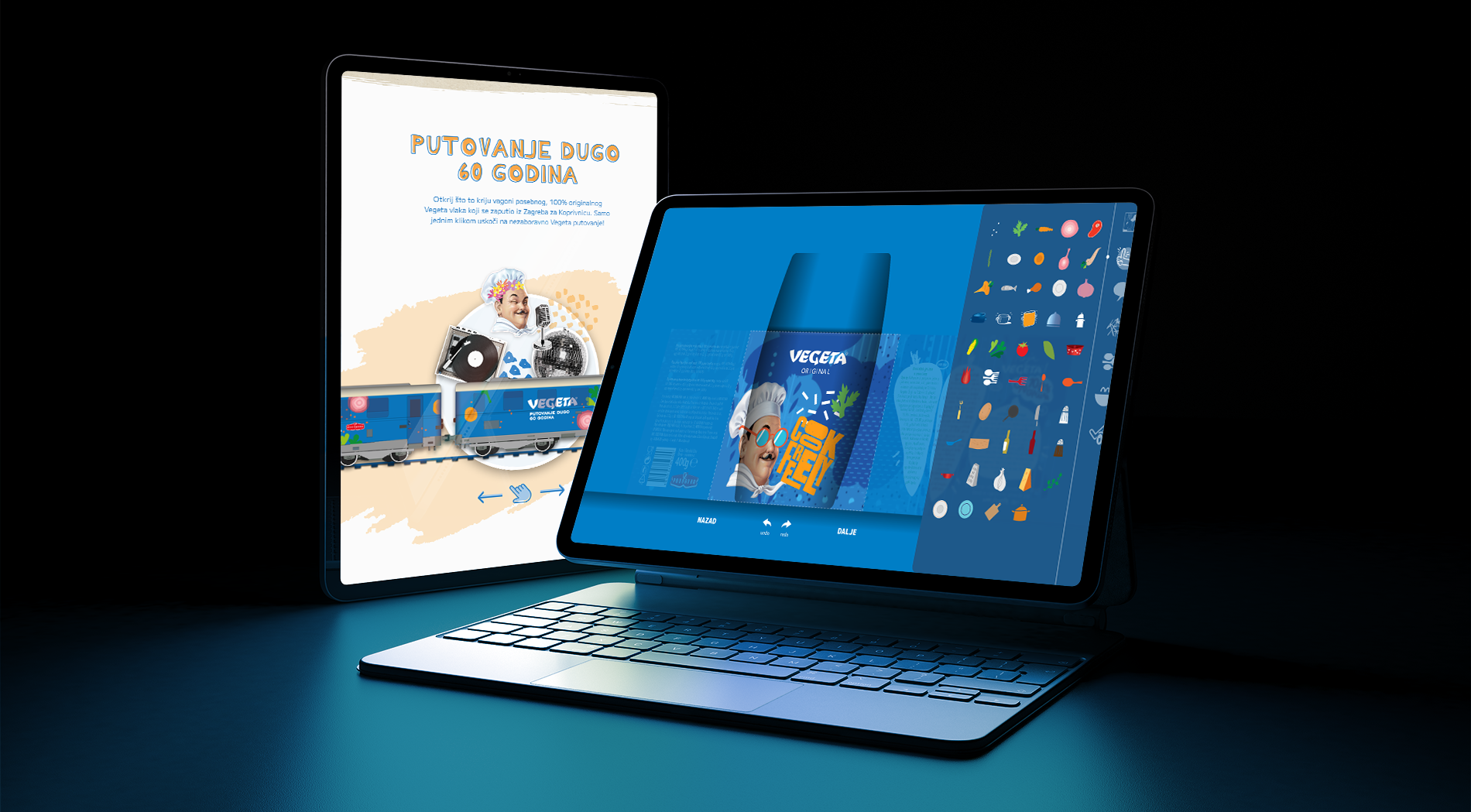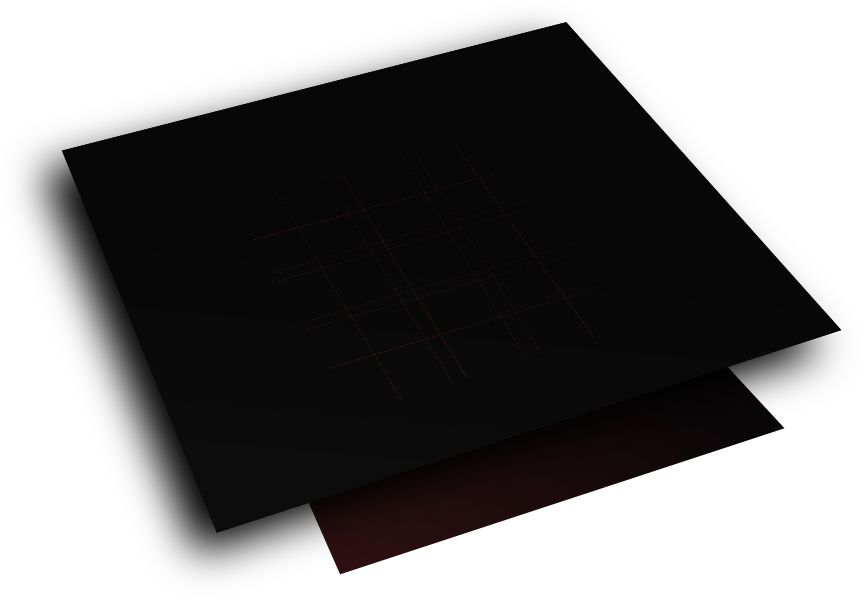 Looking for a partner?
Outline your project, no need to go into much detail.

We will do the rest of the work and send you an obligation-free quote.