T-COM CUSTOM SOFTWARE
Everyday operations done faster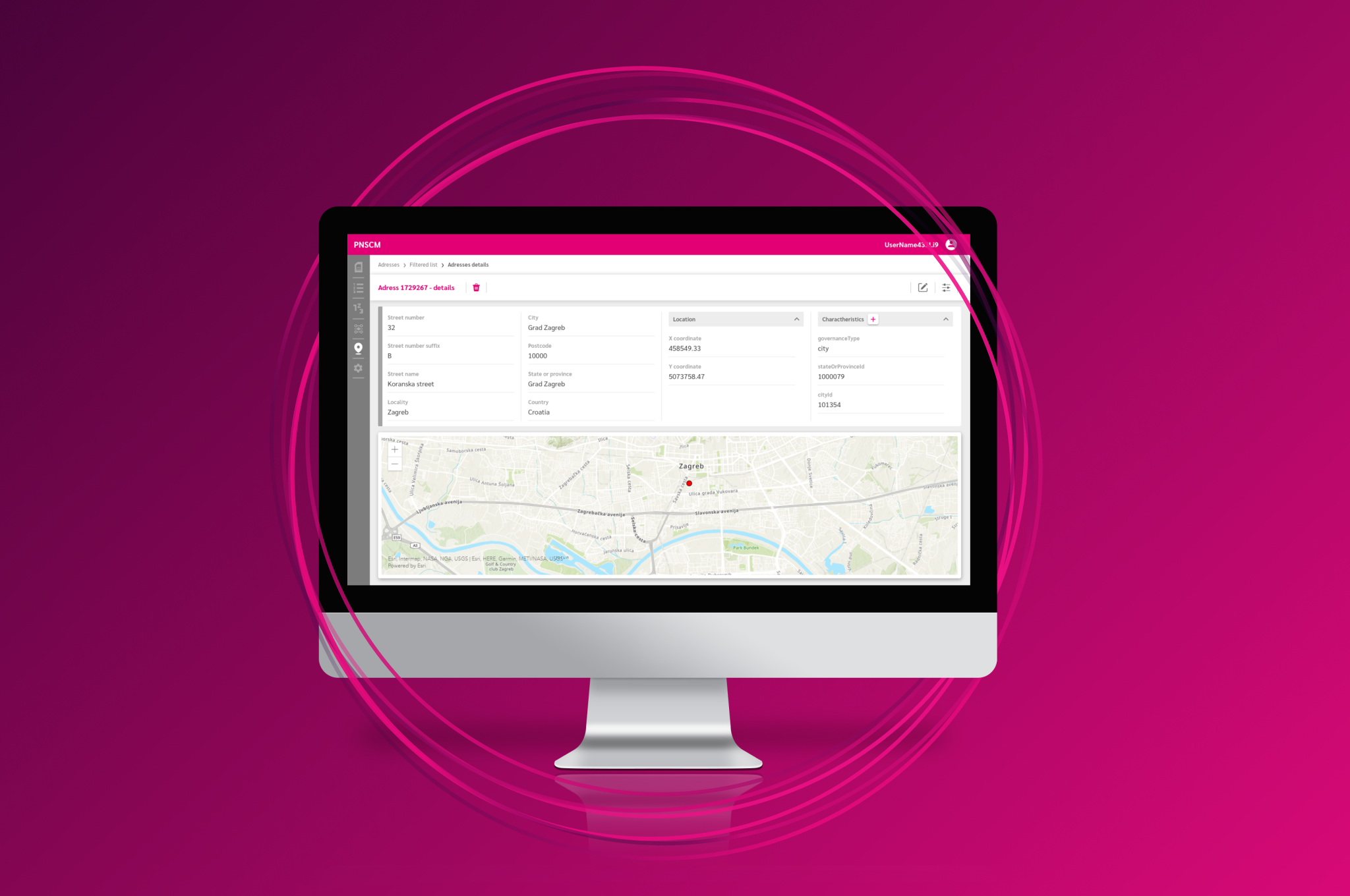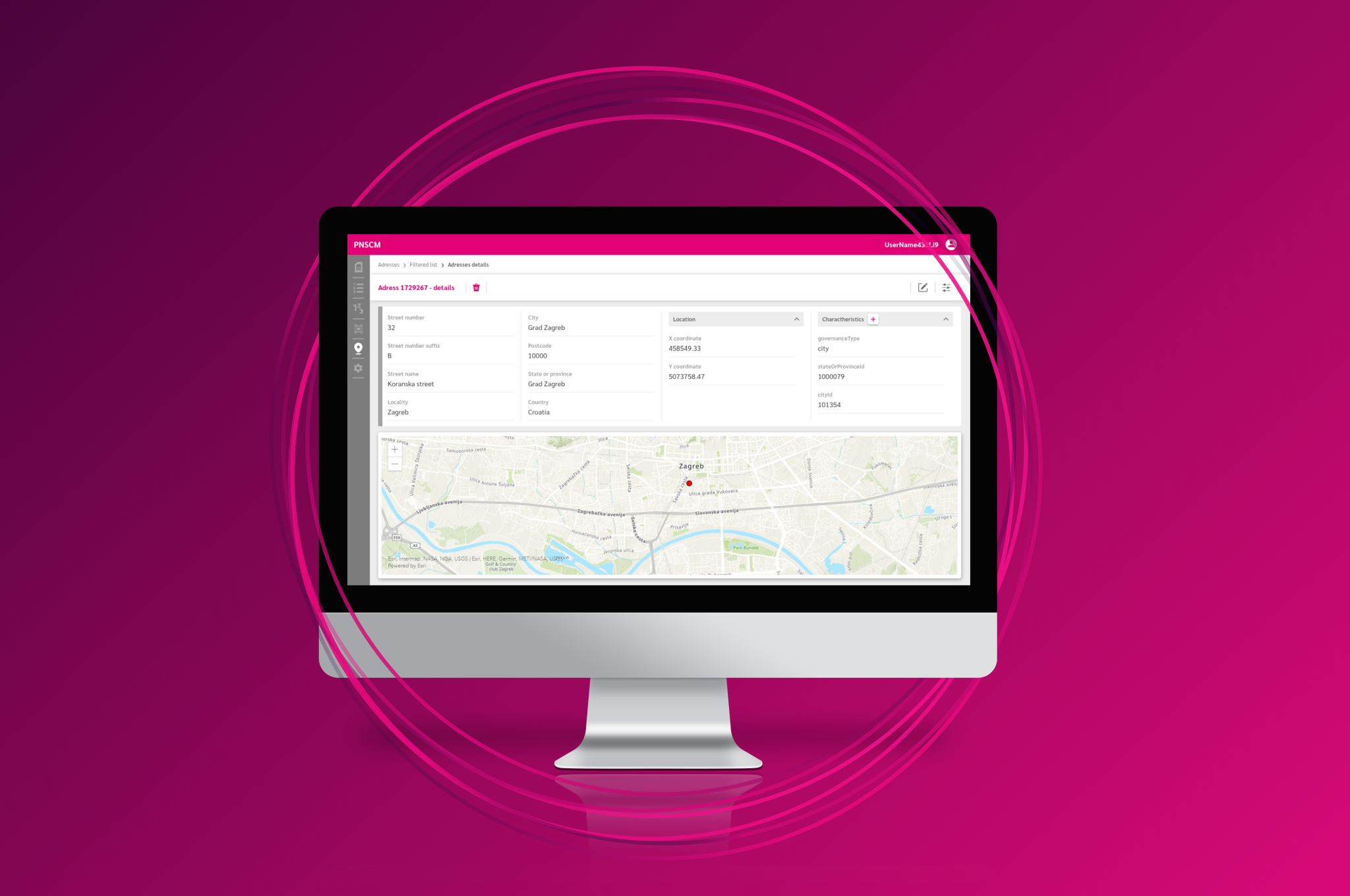 LEADER IN TELCO
The job that used to take up to two weeks now gets done in a day, allowing employees to focus on more important tasks.
After recognizing a few pain points in their internal processes and deciding to streamline it – Hrvatski Telekom (HT), part of Deutsche Telekom Group – invited us to craft a custom software.
We dug deep into their business, analyzed their workflow and built an internal purpose software. The solution changed the way the leading Croatian telecom manages SIM cards and phone numbers.
01 Discovery
Understand the problem
Through a series of workshops we learned about the company's processes and software in use. We've pinpointed areas where manual work could be automated to boost efficiency.
The biggest issue we recognized was the amount of employees' time and cognitive effort that went into thinking about, anticipating and checking for obstacles in the process.
02 Solution
Solution that started a revolution
The custom software solution included special components for every imaginable need a telecom can have, such as:
ordering and managing of SIM cards
setting up and operating phone numbers
data system optimization
monitoring automated processes
address management
Through the software, we connected all of the operations into an intuitive solution. It tells the employees exactly what they need to do, how and when to do it, without burdening them with unnecessary information.
The custom software shortened the most important company process. The work that took 14 days, now gets done in 1 day.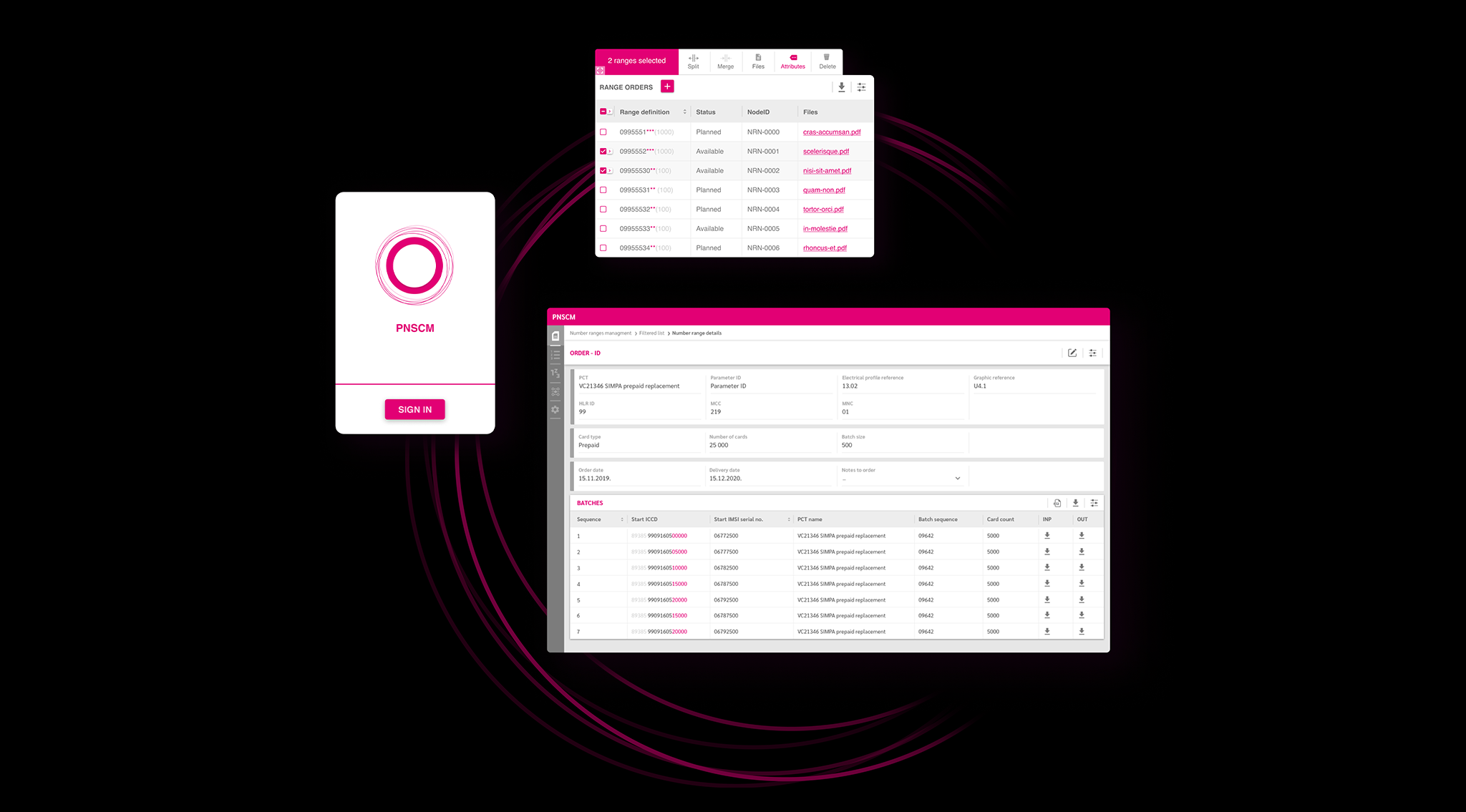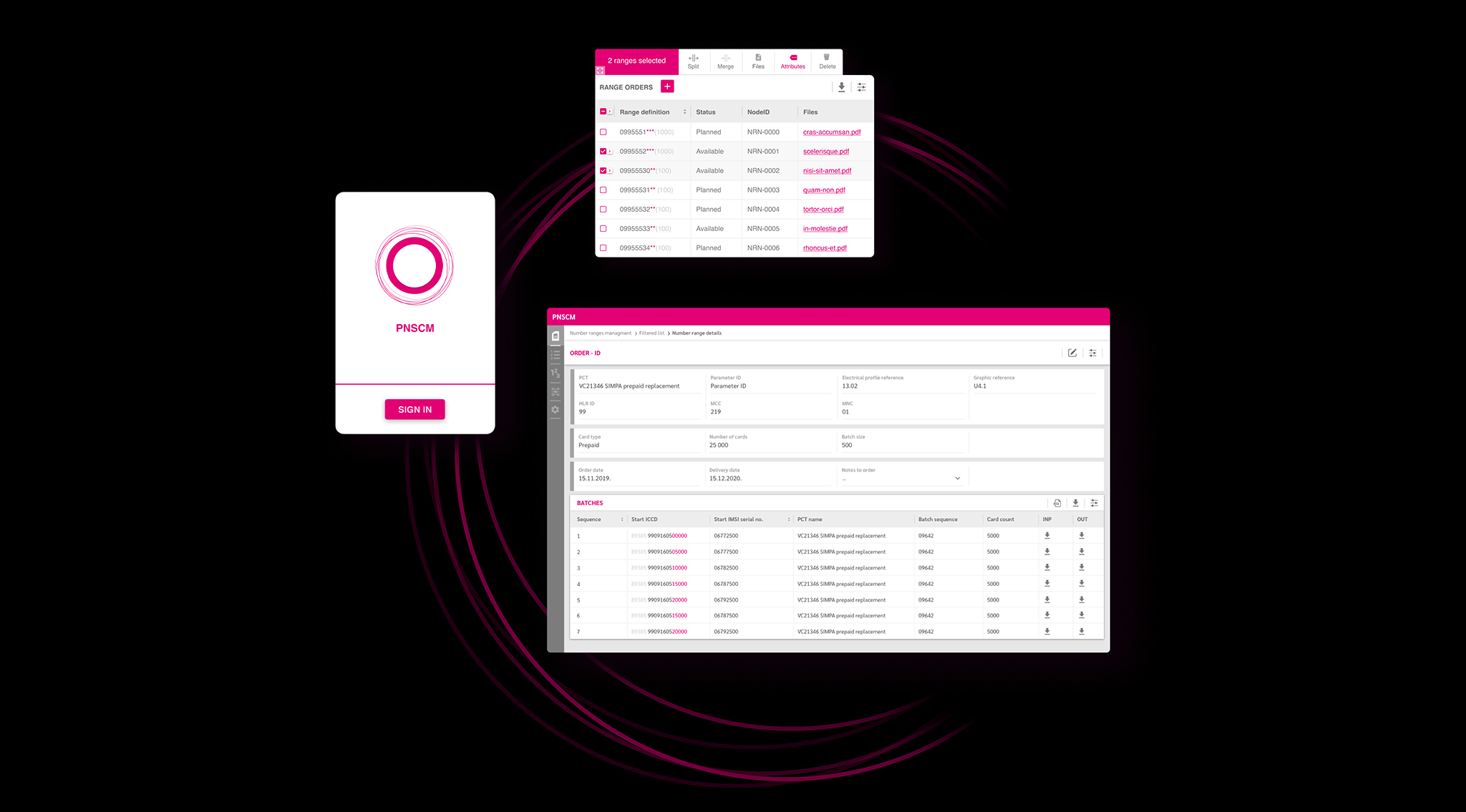 How?
Several internal systems (including SAP) were integrated behind an easy-to-use user interface, which enabled HT's employees to be more productive and faster in everyday tasks. A modern custom software solution brought clarity to the employees and allowed them to have more control over the process.
03 Efficiency
Focused on efficiency
The software was a huge hit and soon enough we got a chance install a few more upgrades upon the client's request. We included detailed maps and instructions for repairs management. Interesting new ideas came to light when the software was in the hands of those who it was meant for – employees.
As our CEO puts it: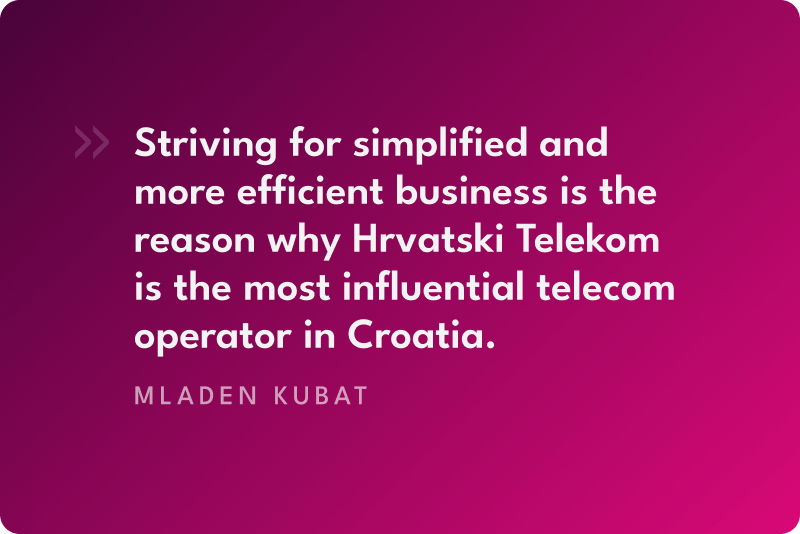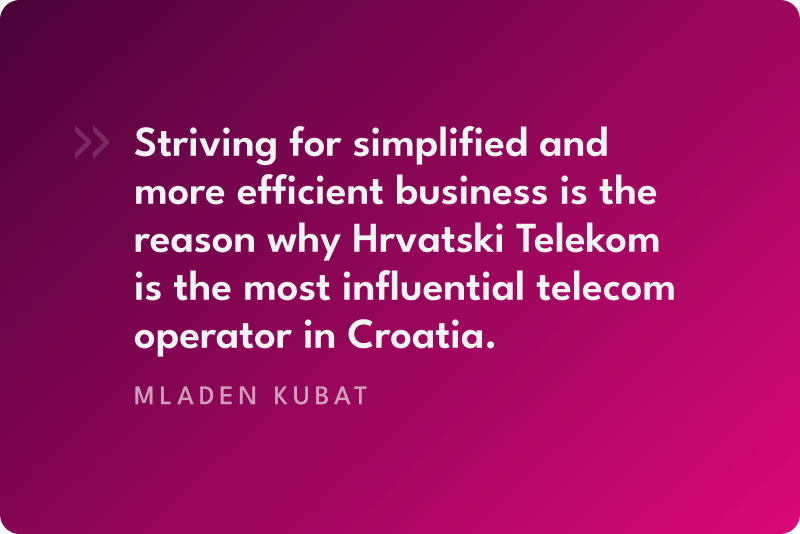 Achieved goals
Boosted efficiency: 14 days of work became 1
Intuitive and well-rounded UX: confirmed by employees
The software solution meets Deutsche Telekom's highest security and quality standards
Additional ideas improved and upgraded internal processes to the completely next level
The team
In order of appearance to the client 😁:
Project lead – Matej Bošnjak
Design lead – Antonija Lasić
Developers – Matej Radović, Josip Paladin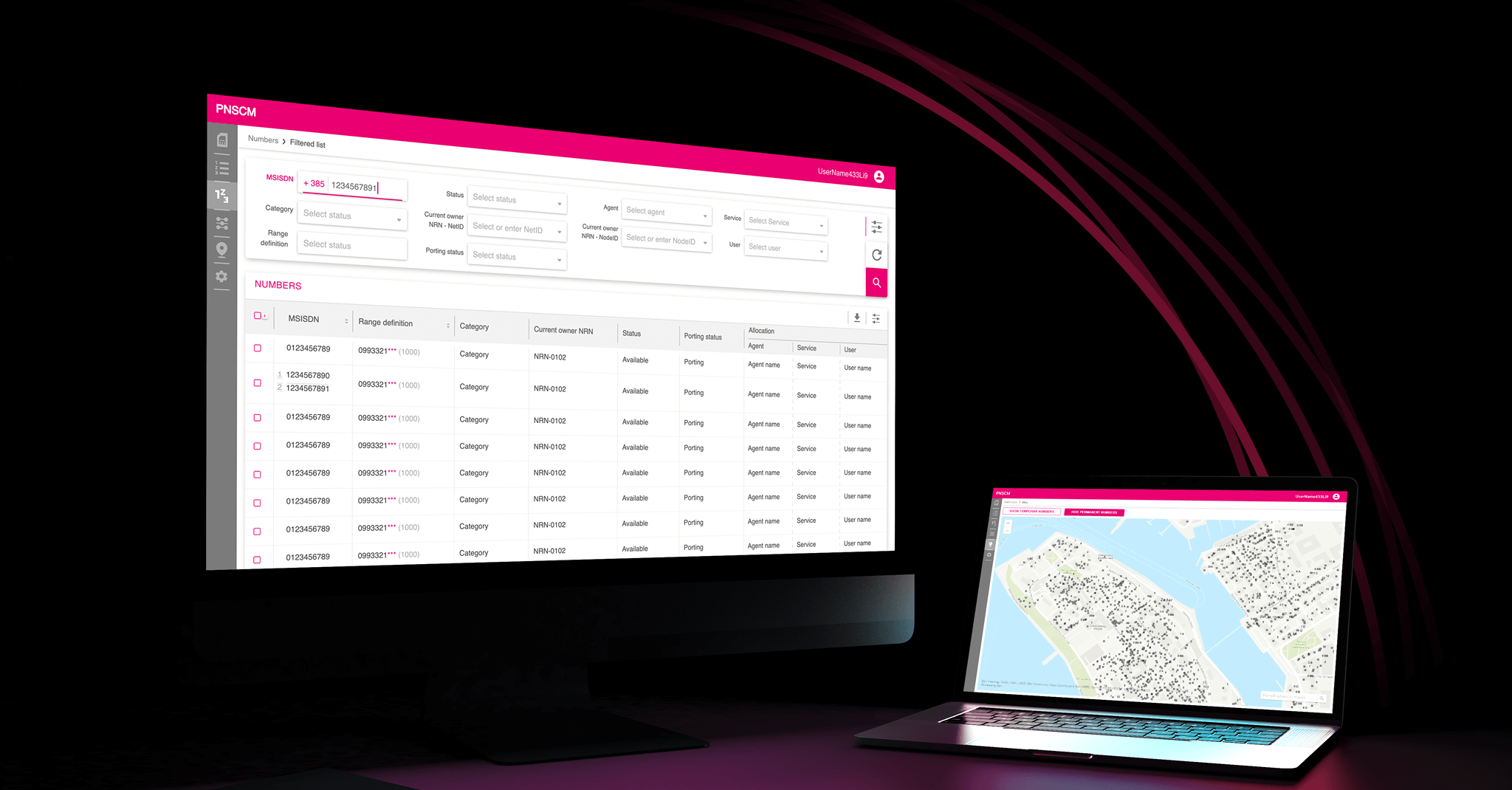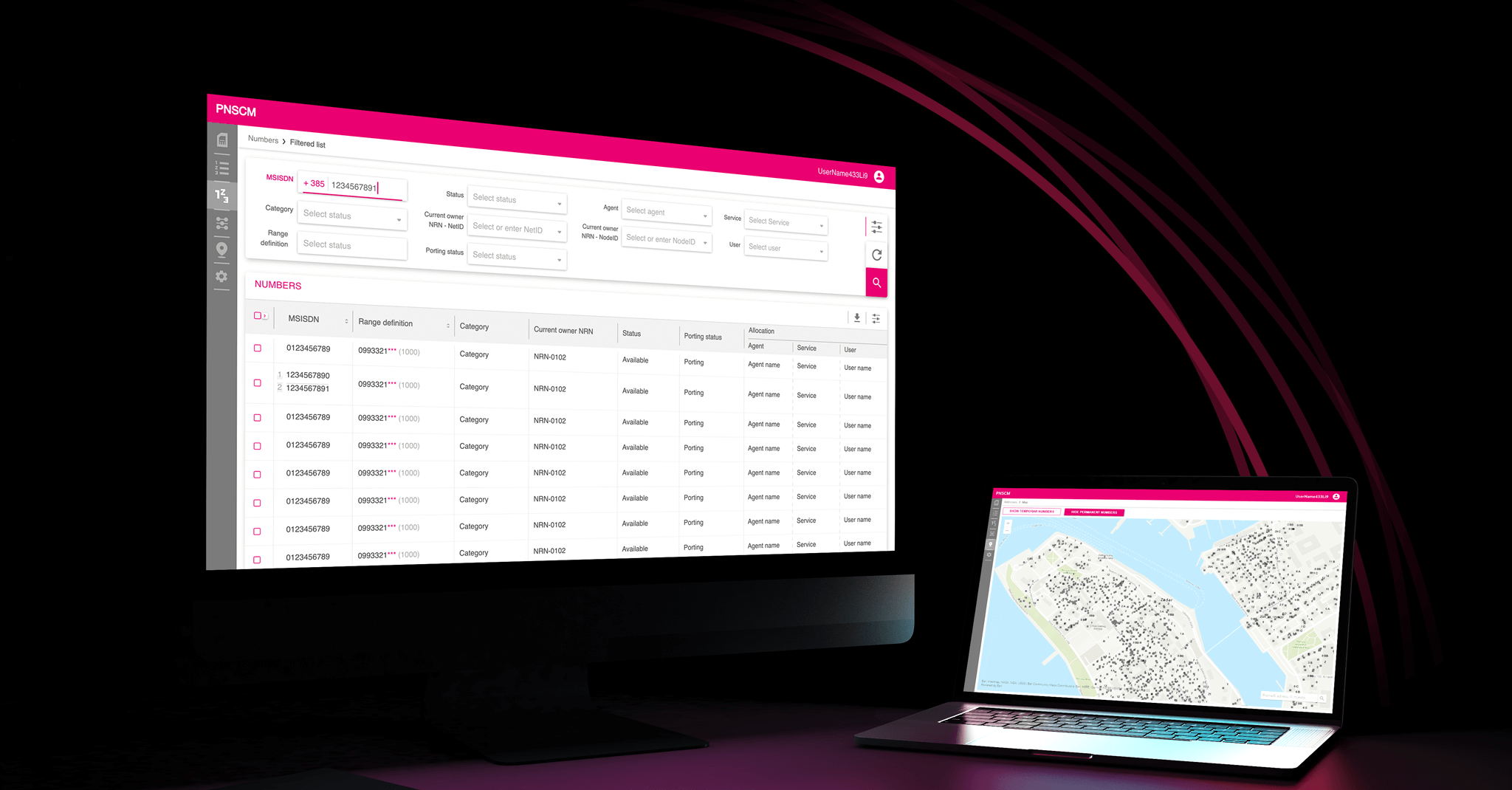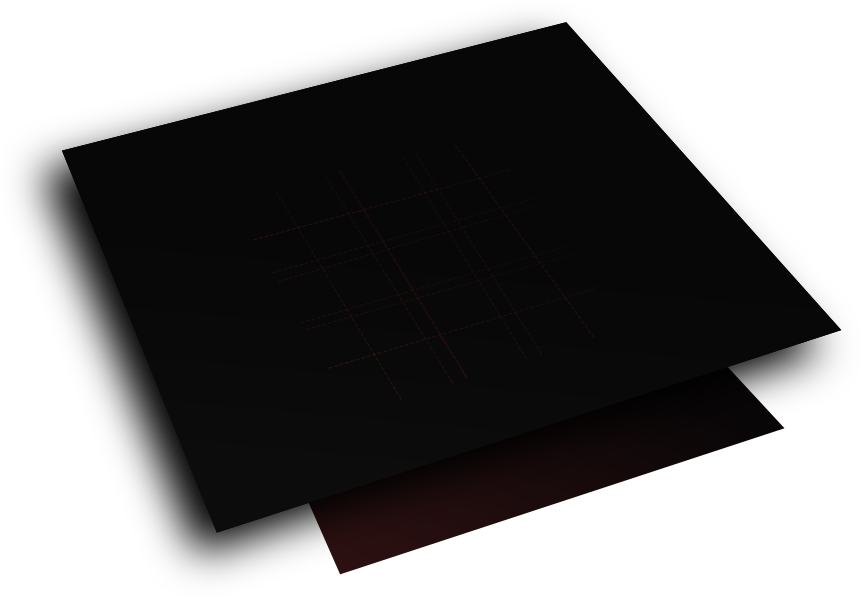 Looking for a partner?
Outline your project, no need to go into much detail.

We will do the rest of the work and send you an obligation-free quote.