THE PROCESS
04 PRODUCTION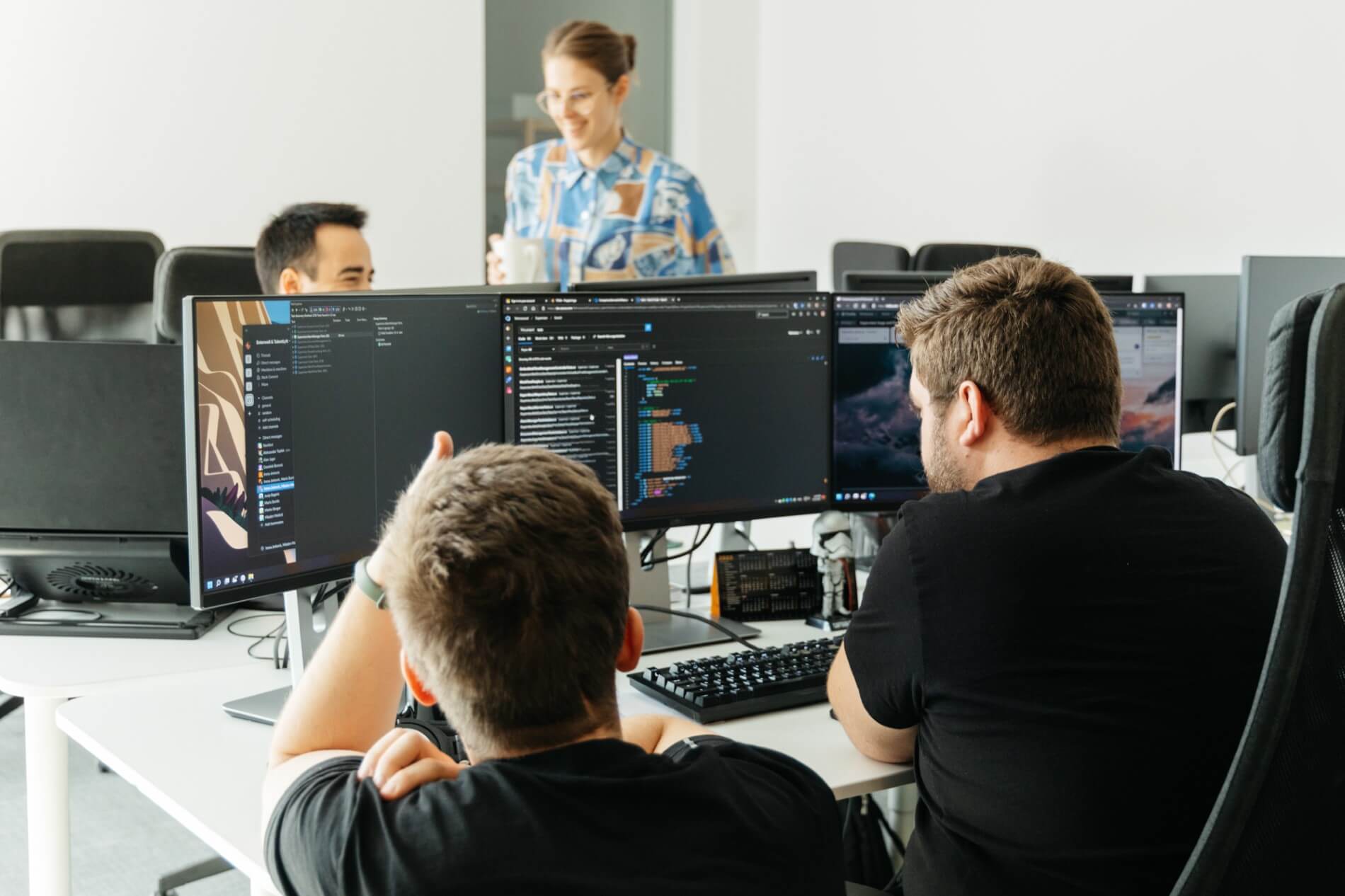 01 INTRO
The Production phase signifies the culmination of months of planning, development and collaboration.
It's the final stretch where dreams become reality, and your software solution is made available to the users.
Duration: 1-2 weeks
Activities
Client education
Content and data entry
Going live with the system
Support and monitoring
Learning from the data
Outcomes
Your personnel is educated in using the software
Software is up-and-running
We got your back with our support program
Analytics for making informed decisions
02 CLIENT EDUCATION
Understanding every facet of their new software system is paramount for our clients.
We provide in-depth training sessions that navigate through every feature and functionality. This hands-on training ensures clients are comfortable with the software and can operate it effectively.
For added convenience, all training sessions are documented and recorded, providing an invaluable resource for clients to refer back to at any time.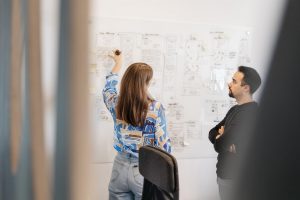 03 content and data entry
No one likes empty screens
Once the client is well-acquainted with the system, it's time to populate it with initial data or content.
This includes content, configurations, or any data sets vital for the software's operation.
Collaborating closely with clients during this phase not only validates the system's readiness but also offers them practical experience and a chance to raise immediate questions.
04 LAUNCH
Going live
With training done and data in place, we launch. The software moves from our testing space to the live environment.
Everything is ready now for you to start using the software.
Stress free
The initial period post-launch is crucial. That's why our team remains in stand-by mode for two weeks after the launch.
This ensures smooth functioning of the software and prompt addressing of any issues.
05 WE GOT YOU COVERED
7-year warranty
Our dedication persists long after the launch. We provide a 7-year warranty, promising to fix any issues stemming from developmental errors within this period, free of charge.
This is our commitment to you. We are confident in quality of our software and we want you to enjoy a top-tier experience every time you use it.
Read more about 7-year warranty
Support program
We recognize that the digital landscape is ever-evolving. You needs may change, third-party integrations might be updated, or perhaps you just need some guidance along the way.
We are here to help you with anything you may need.
Our Support program is an extension of our commitment, ensuring your software not only functions but that you get the utmost value from it.
More about our Support program, with examples
Next steps
Harnessing the Power of Data
Once your product goes live, it becomes a rich source of data. By capturing and analyzing this information, you'll gain invaluable insights that can guide your future decisions, ensuring you're always in tune with your users' needs and optimizing your offerings accordingly.
They've made it BIG. So could you!